Bord Bia Bloom 2023 - Plants in Concert
Common Ground Event Saturday 10th June
Team | Materials | Technology | Audio Description | Plant List | Plant Map | About
A postcard garden by Klinkerdin Arts Salon & Edible Bray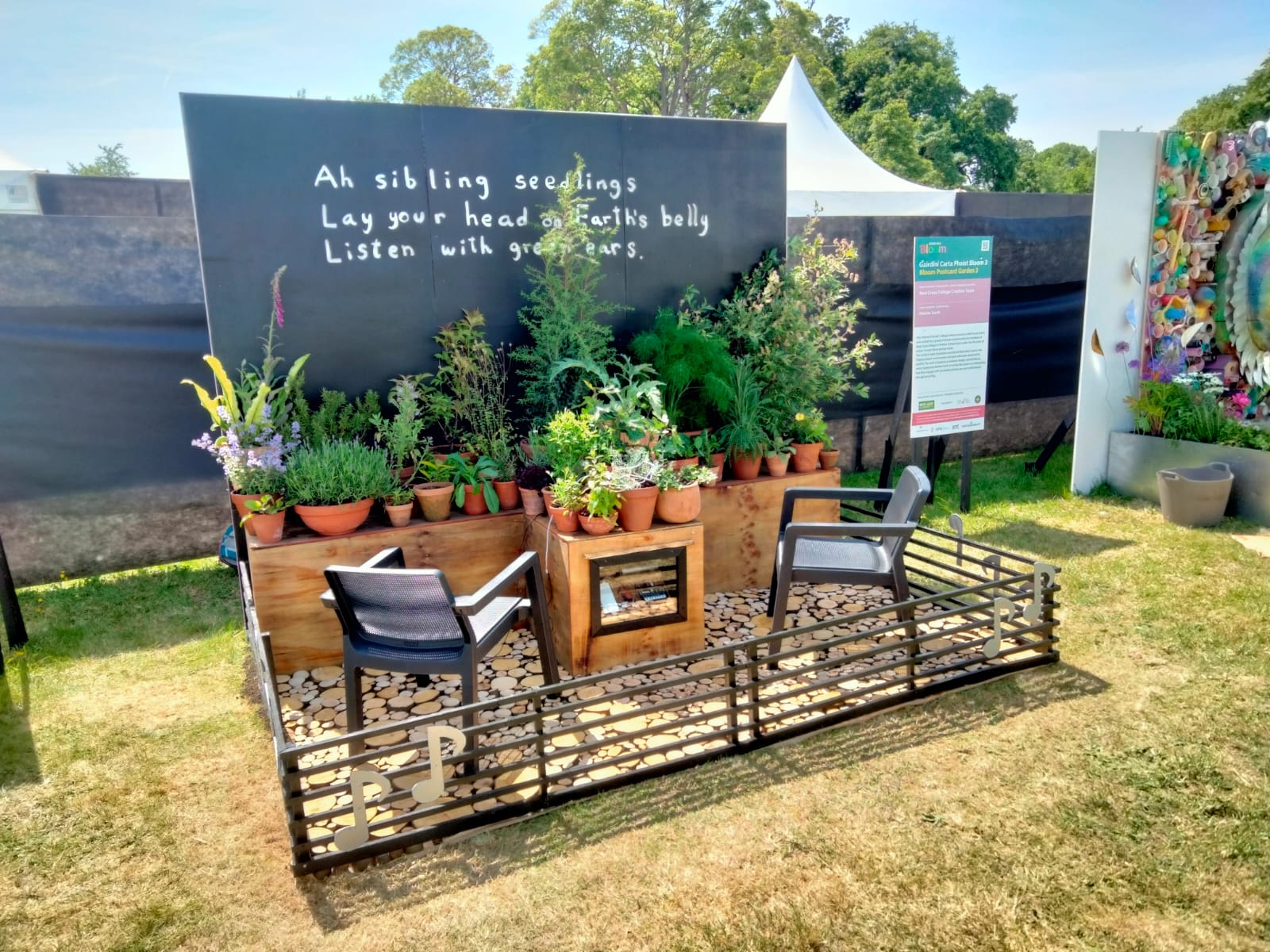 Plants in Concert is a collaboration between Klinkerdin Arts Salon and Edible Bray, a public trail of community gardens in Bray. Together they have created a horticultural sound art installation where we listen to plants' internal movements. Plants gurgle, stretch and turn. We hear.
How can we hear this? One of the plants in the garden has sensors attached, which allows reading its electromagnetic impulses, like a heart monitor, with a midisprout gadget translating them into sound. The sounds have been programmed and finetuned by musician Ruaidhrí O'Sullivan. During Bord Bia Bloom Festival 2023, this plant music is streamed and accessible via a QR code.
This multi-sensory experience enables you to see, smell the plants and hear their voices as they grow and respond to their environment. A second QR code links to an audio description of all the garden's layout. It allows the garden to be accessible to visually impaired people. Indeed it may be an enjoyable addition to anybody's experience.
See the plants we have chosen here
And the layout of the plants on the stage here