Saturday June 10th 2023 - Plants in Concert
Sound Artist and Musician Ruaidhrí O'Sullivan has come together with Edible Bray, (who create edible community gardens around Bray for everyone to enjoy and eat from), and Klinkerdin Arts Salon to create an horticultural sound art installation called Plants in Concert. This piece premiered at BLOOM 2023.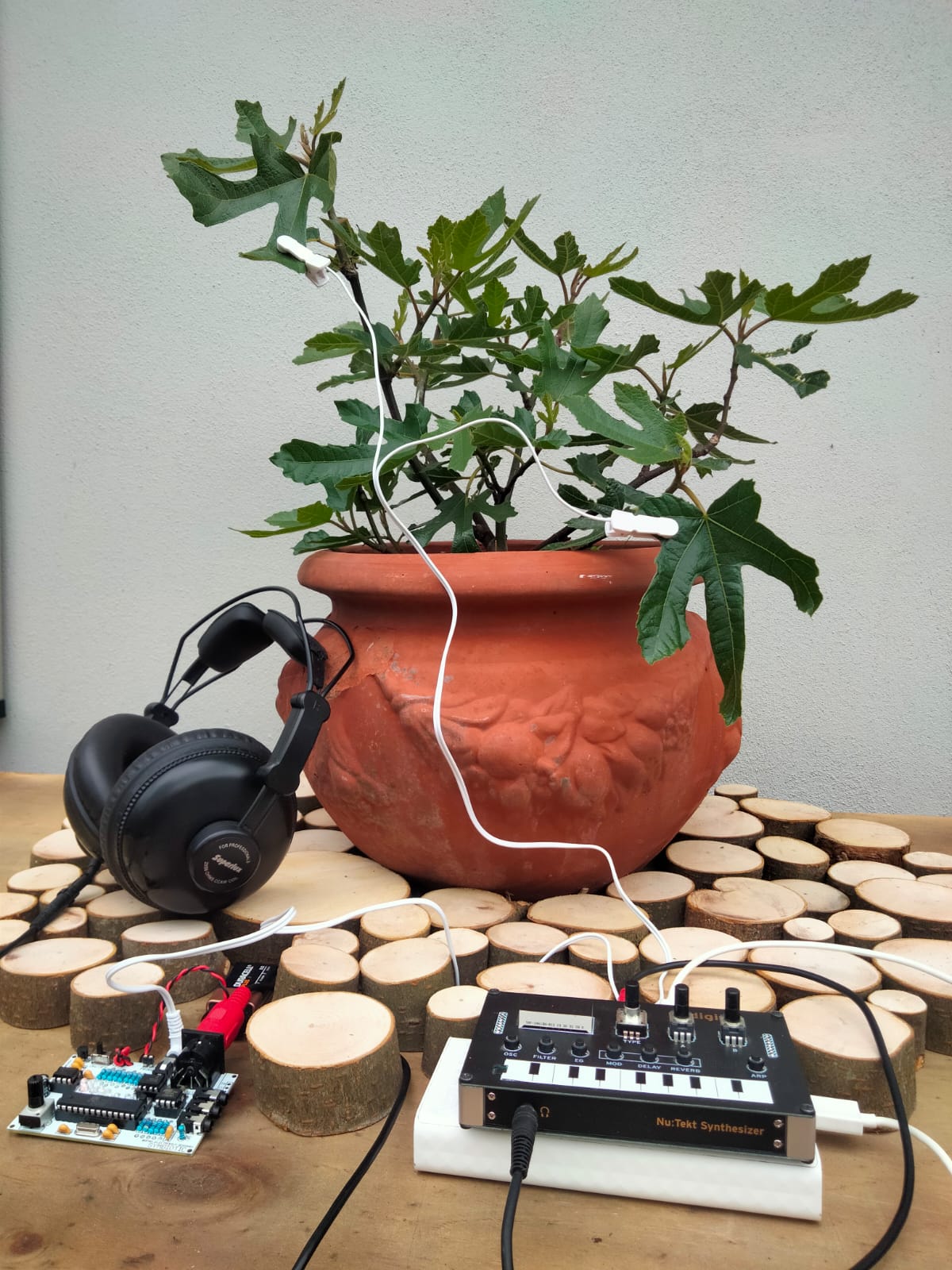 Plants take to a wooden stage. They play a syntheseizer via an interface from Spad Electronics which measures the electrical impulses of the plant triggering the choice of pitch and duration played. Ruaidhri has created unique and beautiful sounds for the plants to play. A day of events are taking place to celebrate this amazing project.
3pm : Set-Up takes place and you can see the tech and garden elements put together to create the installation.
4.30pm to 7.00pm : Spend time seeing, smelling and now hearing the music of the plants. Soak up the atmosphere.
7pm : Overview of Sound of Plants Project with Q and A
7.30pm to 8pm : Gardeners Question Time with Hugh Ryder and other Edible Bray Members
8pm : Plant healing demonstration with George Rhatigan – If you'd like to bring your own plant to heal and/or hook up to the device please bring it along.
8.30pm to 9.30pm : Artistic responses and musical Improvisation with the plants. A collaboration between local musicians and the plants.
9.30pm : Refreshments